A comprehensive solution for sustainable energy management
Energy is one of the most valuable resources in the world and is crucial for our economy, society, and environment. We need to carefully manage our energy consumption, and saving energy and optimizing its use are key components to successfully achieve our shared climate goals. Our driving force is to make energy efficiency accessible to all manufacturing industries. Understanding your energy consumption shouldn't be a complex process—it should be easy and inspiring to make a real difference. That's why we've developed DAZOQ Energy Intelligence, a comprehensive solution for industrial energy efficiency!
DAZOQ's wireless sensors can be installed in less than a minute. The software is entirely web-based, giving you easy and direct access to your unique energy data. Unnecessary energy thieves become a thing of the past! By visualizing energy consumption, you can manage and reduce your peak loads, thus reducing electricity consumption and costs!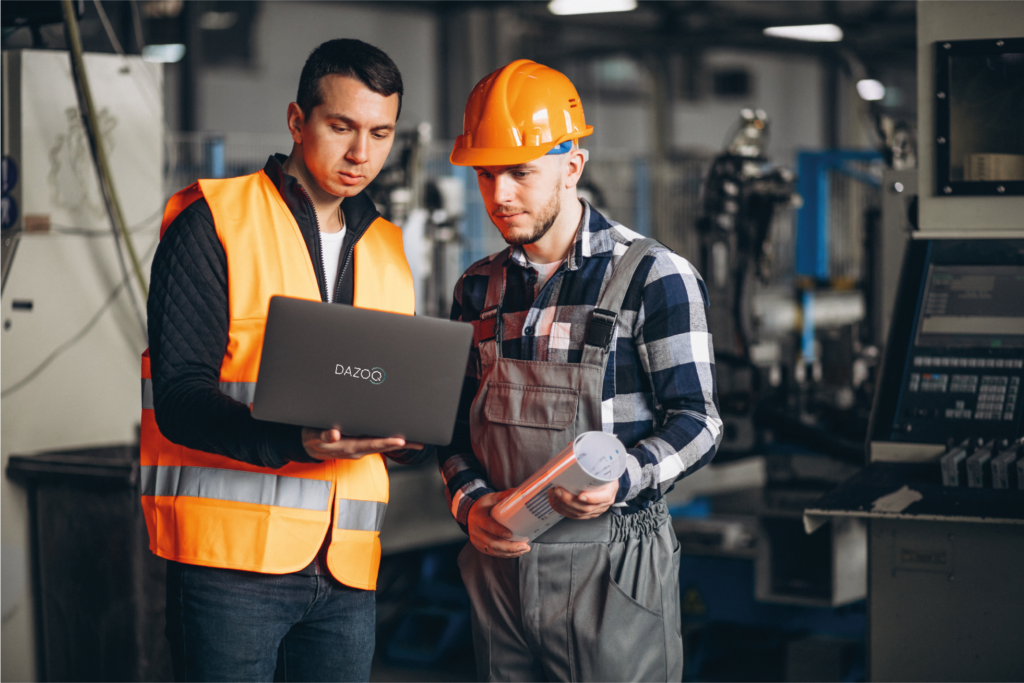 This is included in our service DAZOQ Energy Intelligence.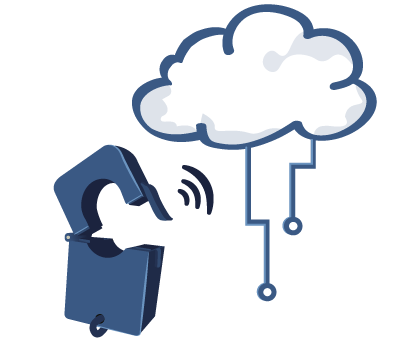 Our connected energy meters collect real-time data at the machine level. The sensors are completely wireless and can be easily installed without unnecessary production downtime. We also provide humidity and temperature meters so that you can ensure the well-being of components as well as the entire facility. To measure is to know!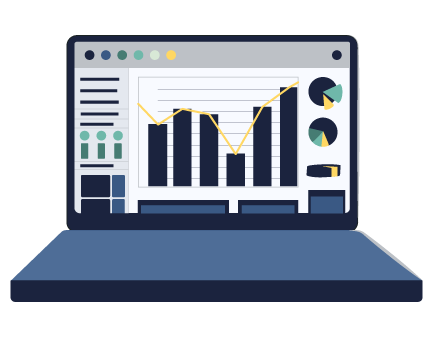 Our intuitive platform visualizes energy consumption to create understanding and identify potential savings and costly processes. In DAZOQ EI, you can also set alarms for deviations and measure other important energy-related KPIs. We also offer an operator view so that everyone can access the information, promoting engagement and behavior change, reduced energy consumption, decreased peak load, and shifted consumption.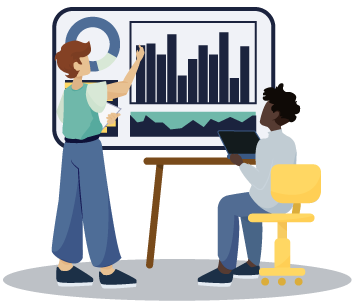 Energy advice is a service we offer to our clients who need help identifying energy savings. We analyze all measurement points and provide a detailed summary with improvement suggestions. We also calculate the cost impact of the proposed measures, making it easy for you to prioritize your energy efficiency efforts.
Benefits of using DAZOQ EI
Tracking your energy consumption comes with many benefits. Without detailed measurement, we only get the aggregated consumption from the energy supplier's main meter and have to guess where the improvement opportunities lie. Measurement and visualization help industries make fact-based decisions and make it easy to set clear energy goals, facilitating decision-making and promoting the company's environmental image. With the help of our connected energy meters, you can manage your power usage, reduce unnecessary energy consumption, increase your business profitability, and achieve a more sustainable and energy-efficient future. Starting today!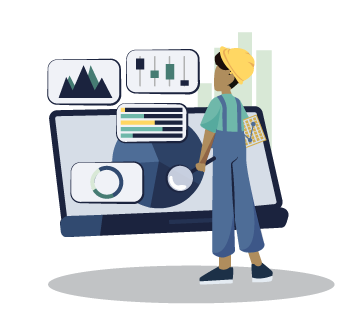 • Live energy consumption data
• Comparative analyses
• KPI monitoring
• Identify idle consumption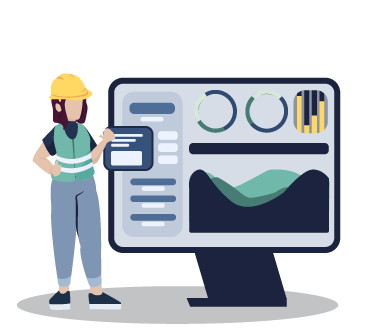 • Reduce peak loads
• Impact assessment
• Error reporting
• Benchmarking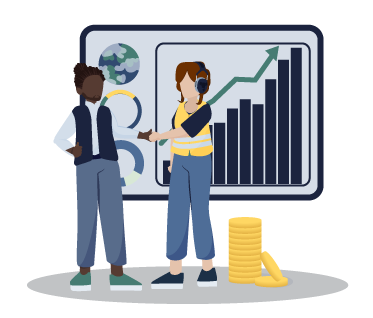 • Effective communication of energy goals
• Improved energy culture
• Increased profitability
Simplify your energy management with DAZOQ. Install in less than a minute a
save up to 20%
electricity on your energy bill.
How do you start to become energy efficient with DAZOQ?
The installation doesn't require any production downtime. We work together with you to understand your specific needs and what you want to measure. We configure the system and provide you with the dashboard after you've installed the hardware with your electrician. The measurement can be up and running in just a few days! We have a close collaboration with our clients and hold an initial meeting where we go through the various features and how you can extract maximum value from the service.
Energy efficiency and optimizing energy usage are long-term solutions to achieve sustainability goals and reduce electricity costs. Real-time energy monitoring eliminates your guesses. In the system, you can easily detect deviations, leakages and other energy-related values that can be optimized.
eliminate unnecessary energy consumption and helps you achieve industrial energy optimization