We save energy for your industry
Simplify your energy management and save up to 20% electricity on your energy bill
Industries today account for one third of Sweden's electricity consumption. Energy efficiency is the most effective tool to influence price levels, reduce demand, and consequently lower the company's costs. With DAZOQ, you gain control over your energy consumption and can easily identify costly processes and unnecessary energy thieves. Our vision is a sustainable future for industries, and our solution monitors the energy of your machines 24/7. A smart watch for your energy usage!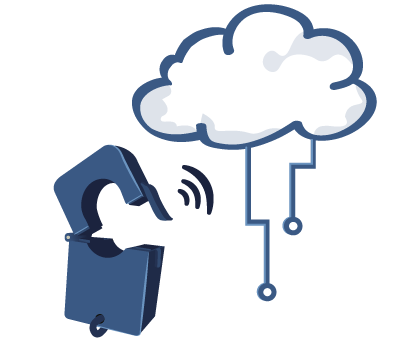 Our wireless sensors can be installed in less than a minute without unnecessary production stops. The sensors collect real-time data that is visualized in the platform, enabling your industry to start saving energy.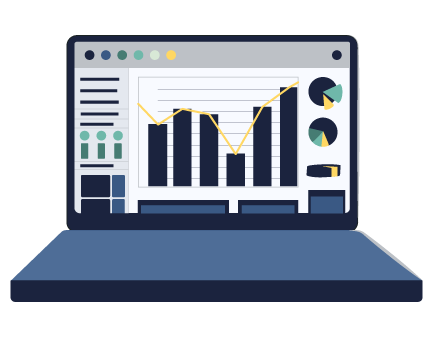 DAZOQ´s web-based platform visualizes realtime data where you can set alarms and other energy related KPI:s. Through energy monitoring, we help your industry become more energy efficient.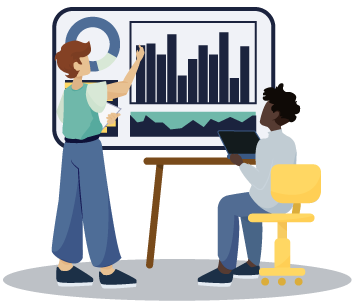 Our energy advisors are available to analyze your energy data and provide potential savings recommendations. Energy efficiency is a win for the entire organization, and our advisors will assist you in getting started. 
Today industries account for a third of Sweden's electricity use and with the increased demand, energy efficiency is the most effective tool to overcome prices and demands. With DAZOQ, you get full control over your energy consumption and can easily identify costly processes and unnecessary energy thieves. We strive for an energy-efficient future and with the help of our 24/7 energy monitoring solution we take the pulse of your machines.
Energy efficiency for companies and industries
DAZOQ ENERGY INTELLIGENCE (EI)
Is a cloud-based energy management system that helps industries visualize, track and find potential savings in real time. Our vision is to create a sustainable future for industries, through innovation. We have a competent team that helps your business towards a sustainable future by reducing carbon dioxide emissions and at the same time reducing your electricity costs with an easy and user-friendly energy management system.
Industrial energy efficiency for a sustainable future!
It can be challenging to understand what actually consumes energy in your operations and which processes and machines are the most costly. DAZOQ EI assists your industry with energy monitoring, providing you with insights into the consumption of each individual machine. This allows you to adjust and plan your production based on relevant data. With our services, you can optimize your energy use and take fact based decisions to improve efficiency and reduce your energy costs. With our wireless sensors and intuitive platform, we help your industry to improve energy efficiency, reduce electricity costs, and eliminate unnecessary peak loads. As part of our service, we also provide energy advisory to help you achieve industrial energy efficiency, lower your electricity expenses, and save energy. 
We were quickly able to find the low hanging fruits. One of them was that the compressor was running during night shutdowns. Completely unnecessary and it has saved us 28,000 kWh/year.
Petra Olsson
CEO, Hydal aluminiumprofiler AB
We have reduced our energy consumption of two of our larger laser machines by a total of 520 kWh/year. We did so by fully focusing on the concentration of production time, which has also increased the degree of utilization from approx. 55% to almost 100%. That's a huge saving that DAZOQ's system was able to help us find.
Mikael Norin
HR chef, Laserkraft AB
Through DAZOQ EI, we were able to begin to understand the consumption and adapted the ventilation to the industry's conditions. It gave us savings of SEK 300,000/year. We have also used DAZOQ's Temperature & humidity sensors which helps us ensure that it is the right indoor temperature & good working environment.
Håkan Möller
Quality- and environmental manager, Calix AB
DAZOQ's user-friendly platform provides a clear and self-explanatory picture of our energy consumption and the effects it has when changing, adjusting and screwing machines. By connecting to the system, we have gained a completely new perspective on what you can actually do to get actual results. Wind speed is one example. A small reduction in speed results in a very large reduction in consumption. The understanding has a whole new meaning thanks to DAZOQ's system.
Benni Svensson
Quality manager, Wallnäs Timber AB