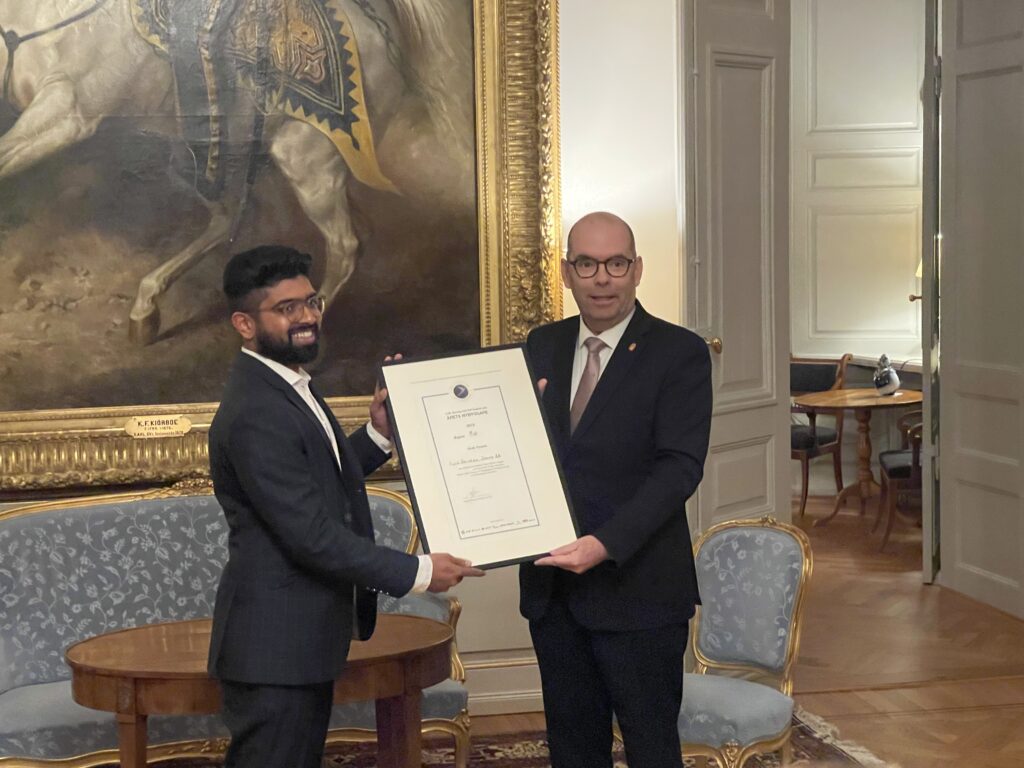 We are so proud of our CEO Sajid Athikkay Sajid Athikkay who won H.M Konung Carl XVI Gustavs price as "Årets Nybyggare" in the region.  

Those of us at DAZOQ are incredibly inspired by the tremendous drive and courage of Sajid and Dominic to build a company in a completely foreign country. We are honored to have them as role models and leaders. Thanks to Sajid and Dominic, DAZOQ is a company with the structure from Sweden, the joy from India, and leadership from the future. Double inspiration on every level! 

We would like to take this opportunity to thank the Governor Carl Fredrik Graf for a pleasant and inspiring evening at the castle! We also want to extend our thanks to Daniel Ellison, Hasopor AB and Christer Hallin, Hallins AB. Two of our first customers who celebrated the success with us. Now, we are aiming to win the national award, which will take place at the royal castle on November 21st. A big thank you for all the support we have received.