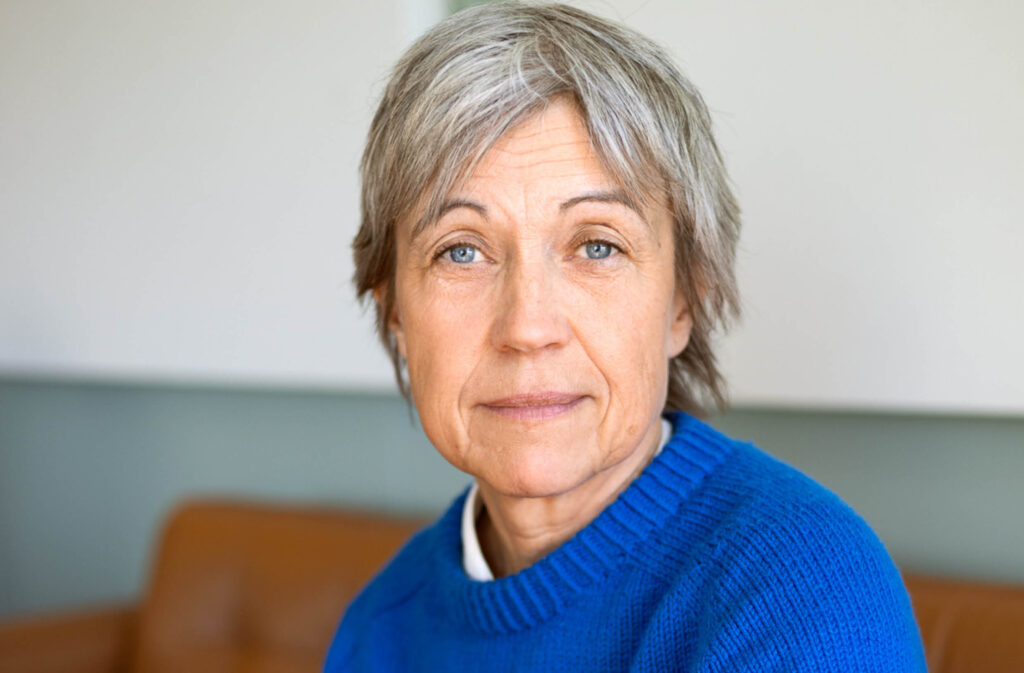 Everyone plays a role in the puzzle of energy
In a world where energy prices are high and the need for sustainability is becoming increasingly apparent, energy efficiency is a necessity to achieve our climate goals. We had the opportunity to interview Lotta Bångens, CEO of Eneff (Energy Efficiency Companies), to gain her insights on the current situation and the importance of this work. With her longstanding environmental and energy commitment, Lotta is an inspiring advocate for energy efficiency and a strong voice within the industry
When we initiate the conversation about energy efficiency, it's like a light bulb illuminates in Lotta's eyes. It sparks a fire within her, and the room is filled with Lotta's enthusiasm about how much we can do to become more energy efficient and how crucial it is for the entire society at large
Recently, energy efficiency has gained significantly more attention through news headlines and debates. Rising electricity prices have played a significant role in increasing interest and awareness among the general public. The question we ask ourselves is whether energy efficiency would have been as prominent a topic if it weren't for the increased prices.
– Absolutely not, I have been working with this for many years now and I have never seen such engagement.
Lotta continues to explain that the popularity of energy efficiency, fueled by the recent cold winter, has already started to wane, and it is important to continue raising awareness about the topic to sustain the engagement.
– When I spoke to an energy advisor a while ago, they mentioned that the trend is starting to decrease. We can't live in a crisis mode all the time, it doesn't work that way. However, we must continue to make our presence known and raise awareness. We want energy efficiency thinking to become the new normal! We need to emphasize the importance of investing in energy-efficient technology and continue to turn off lights and shut down unnecessary equipment, says Lotta.
An important factor that is often overlooked when discussing energy efficiency is behavior change. Many of the energy savings we achieve are the result of simple behavior changes, such as turning off lights and being aware of energy consumption in our daily lives. Unfortunately, this topic is not discussed enough, and Lotta believes it is because behavior change is taboo to talk about, especially among politicians.
– They think we should be able to continue our lives as usual and save the climate at the same time. Politicians do not want to encourage people to change their habits. It is easier to rely on technology than to do it themselves. I also believe there is a prejudice that behavior change is something negative, when in reality it brings many positive aspects. Behavior change is not only a cost-free measure, but it also gives the feeling of contributing to society. Many people want to 'help the power grid' to avoid capacity constraints and have no problem saving a little here and there to feel that they are making a difference. Many people are on board with that, and it is important that we have the same sense of contribution when it comes to the climate issue. Energy efficiency plays a significant role there as well, even though we have a high share of green energy in Sweden. Energy efficiency does not directly reduce climate impact if you use renewable energy, but it is necessary to solve the entire energy puzzle. The green energy should be sufficient for everyone!, says Lotta.
As we continue the conversation about potential solutions in energy efficiency efforts, we delve into the role of politicians. The state becomes a major player, and Lotta emphasizes the importance of actively working in the field to demonstrate that energy efficiency is a crucial issue. Laws, regulations, and subsidies play a central role in influencing and supporting energy efficiency. Education and skill development are also crucial to meet the challenges of energy transition. Lotta expresses the need for a holistic approach and emphasizes that energy efficiency should be seen as a central part of climate goals.
– – My conclusion is that energy efficiency must be a goal in itself, with the same status as climate goals. We need to improve energy efficiency in all energy use, even the green energy, to achieve climate goals. If we forget that, we shoot ourselves in the foot and make it impossible to achieve the goals. That's a fact.
The challenges the industries are facing
When it comes to challenges within the industry, Lotta highlights short-term thinking as a hindrance. Many industries struggle to think 20-30 years ahead, which differs from property owners. Capital investments are also a challenge because it is more enticing to invest in production rather than, for example, energy-efficient ventilation. To address these challenges, Energieffektiviseringsföretagen has been working on finding financing solutions for its members and customers through collaboration with investment and financing companies. Energieffektiviseringsföretagen also works to encourage good offers to the industries. How do they want to purchase energy efficiency? What offers are available on the market today? Can it simplify the process to purchase everything from the same supplier?
To convince industries that energy efficiency is profitable, it is necessary to identify and communicate the connections between energy efficiency and increased production efficiency. Showing that energy efficiency can lead to better workflow is more convincing than solely focusing on energy savings.
– It's not about demanding too much from each industry, but rather showing in credible ways how energy efficiency can be advantageous for them. Through collaboration and building trust, a balance can be found, and incentives can be created to implement measures. In this way, we can also demonstrate profitability for the industries, says Lotta
By using existing tools, increasing awareness, offering financial incentives, and demonstrating the connections to increased production efficiency, we can create an environment where energy efficiency becomes the new normal. Lotta is optimistic and hopes for a future where energy efficiency is an integrated part of society's values, and where we collectively work towards a sustainable and energy-efficient world. Much is already being done, but there is always room for more, and starting to measure energy consumption is a step in the right direction.