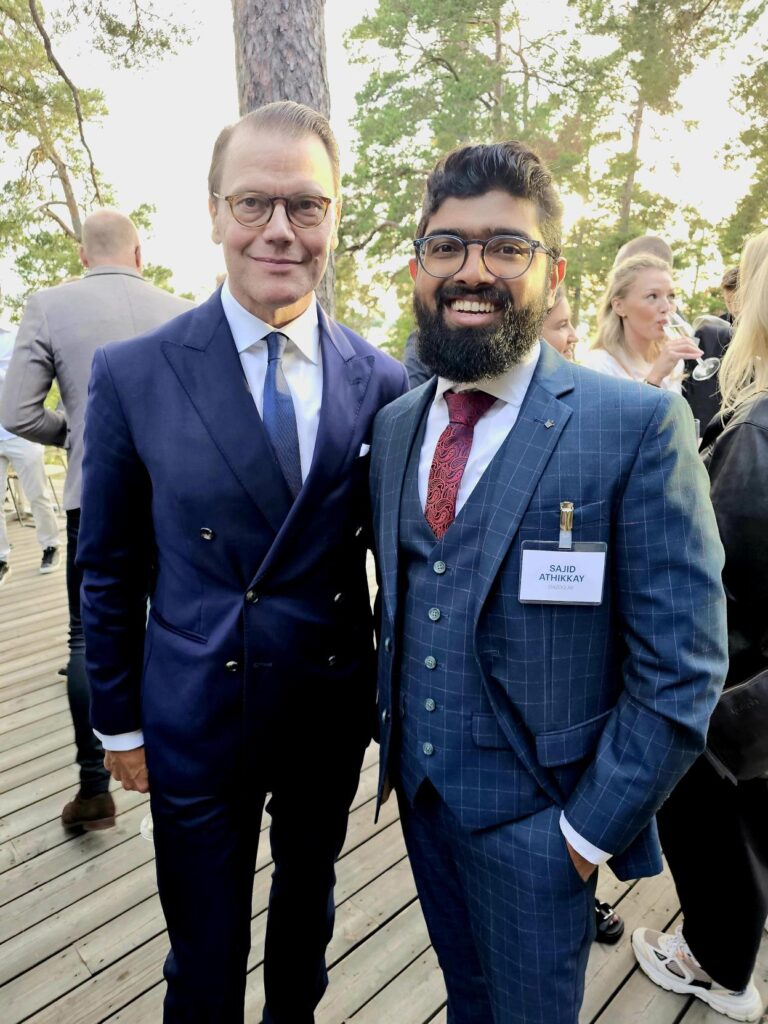 A day filled with Inspiration together with Prince Daniel
Last week, young entrepreneurs from across the country gathered in a fantastic archipelago setting to be inspired and exchange knowledge. We were one of the companies that received an invitation to the inspirational day, Prince Daniel's Entrepreneurs Day 2023. With a backpack full of new insights and energy, we stepped off the train in Linköping and now look back on an amazing day that was marked by youthful entrepreneurial spirit
Prins Daniel's Fellowship is an initiative driven by the Royal Swedish Academy of Engineering Sciences (IVA) in collaboration with Prince Daniel. The aim of this initiative is to encourage young entrepreneurs to dare to take risks and create a culture that embraces failures as part of the learning process.
To participate in Prince Daniel's Entrepreneur's Day, a nomination was required from one of the collaborating organizations, which include names like SEB, Handelsbanken, Nordea, Swedbank, and other major players in the business world. Det var vår VD, Sajid Athikkay, som blev nominerad och efter hemkomsten till Linköping var han sprudlande av nya tankar, entusiasm och glädje.
– It was a fantastic day! Firstly, receiving the invitation felt incredibly honorable, and secondly, this is exactly the type of initiative that is needed. A day filled with like-minded individuals with whom you can share your ideas and challenges. It's truly inspiring to witness the power of networking," says Sajid Athikkay, CEO of DAZOQ.
Prince Daniel's Fellowship shows that Sweden embrace and support its young entrepreneurs. By creating a platform where prominent figures in the business world and promising young leaders can come together to exchange ideas and experiences, this initiative fosters innovation and growth within the business sector. It serves as an example of how collaboration and community can propel entrepreneurship forward, inspiring the next generations of business leaders.